Dutch Practice Guidelines
Dutch Practice Guidelines for Group Treatment in (mental) health care.
A publication from the Dutch society of group dynamics and group psychotherapy (NVGP)
Welcome to the international reader!
On this page you can find five chapters of the Dutch Practice Guidelines translated in English.
The complete Dutch version of the Practice Guidelines can be found in the Main Menu: Hoofdmenu - Praktijkrichtlijnen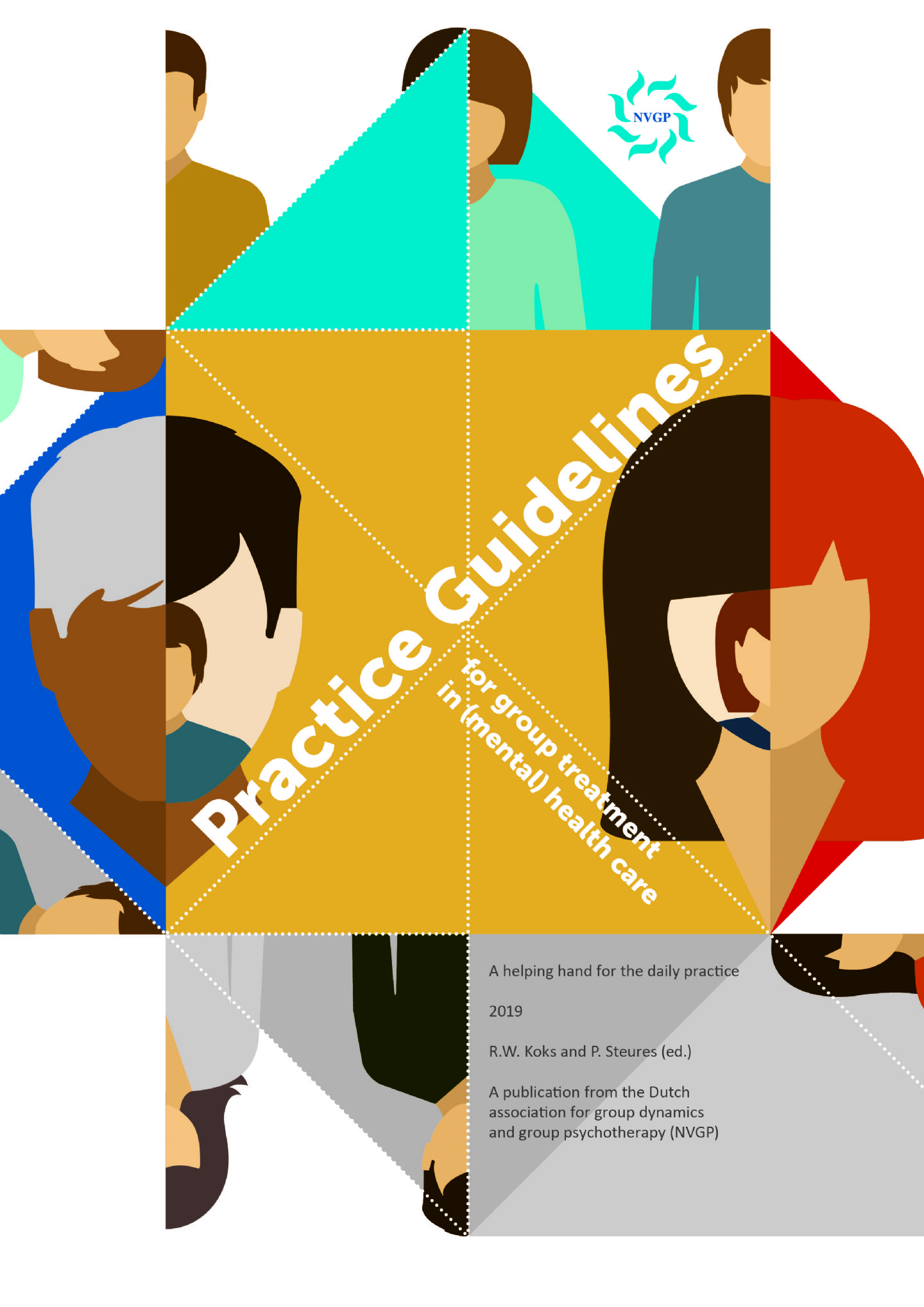 With this guideline, the Dutch association for group dynamics and group psychotherapy wants to help all professionals who treat clients in a group to shape their group according to the most recent insights from science and leading experts.
Twenty-five authors, most of them experienced group therapists or specialists in a subfield of group treatment, have contributed to this extensive project.
Tips
How does the table of contents work?
If you move to any chapter or paragraph in the table of contents and click your left mouse button, you will be taken directly to the relevant chapter or paragraph.